Crye Precision G4 SHOT Show 2018
Crye Precision is releasing a new generation of Combat and Field uniforms, the G4.
The G4 is an improvement over the G3 with many new features and introducing new materials.
Both the shirt and pants will be true to size. They were designed to be more flexible and less bulky. They come in two versions, VTX Ripstop and FR.
The pockets lay flat and don't puff outwards and tuck in seamlessly.
The bottom was redesigned to look like regular pants, allowing for a more low visible signature to help blend in.
For the FR version, the FR fabric is cut at 45° with command twill stop and thinned out fabric. This all keeps the FR properties without sacrificing flexibility and keeps it light weight.
The G4 line will be available mid-spring in Khaki, Ranger Green, Black and of course, Multicam.
Here it is altogether on a mannequin kitted up: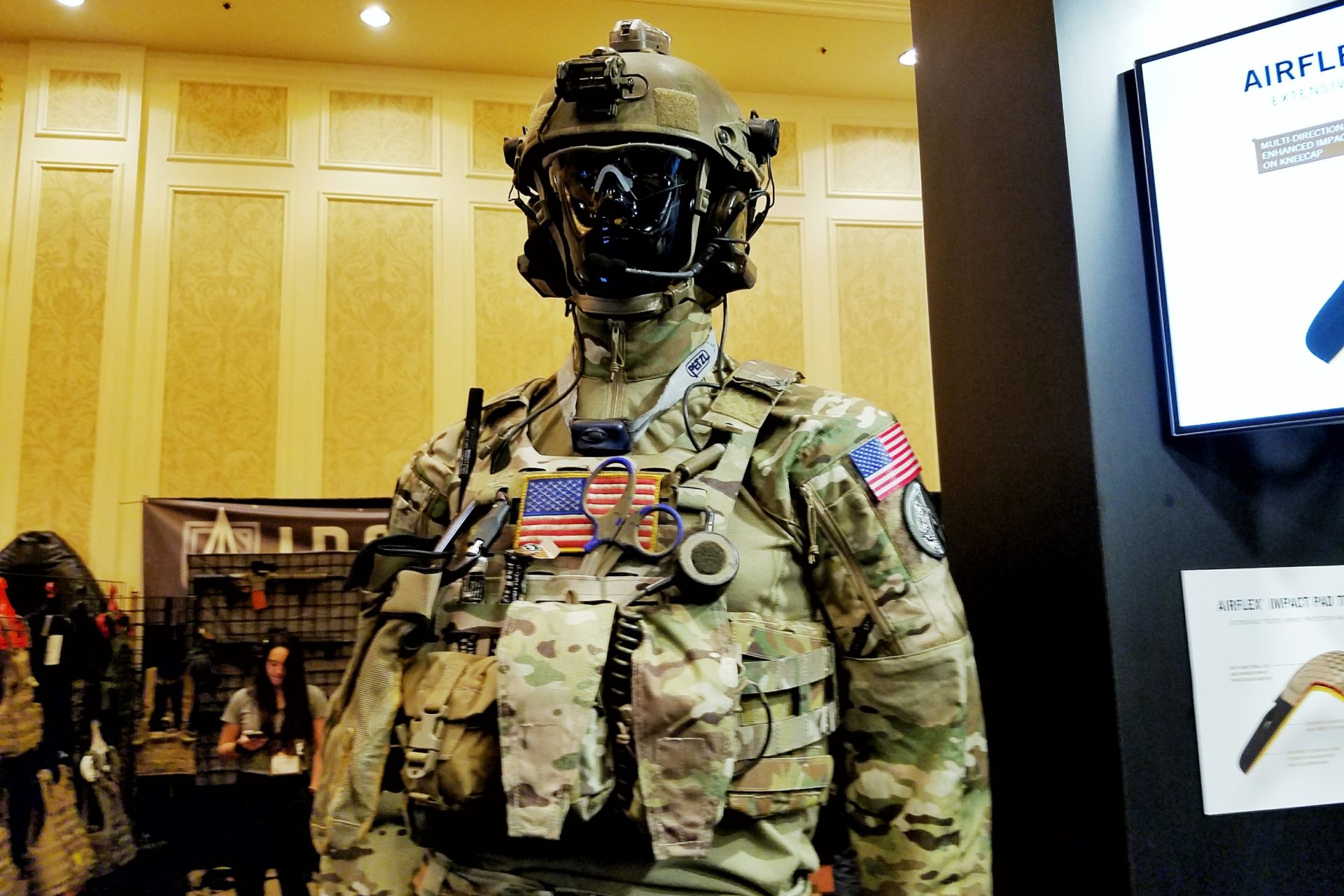 The Airflex knee pads also got a makeover and redesign. They offer 40% impact protection with 25% increase in vents. They have improved retention with more velcro material.
The edges have been smoothed out to reduce snagging.
Best part of all, it doesn't add any weight over the current version.
They also have added fit lines that are centered on the shins to give more airflow and helps it stay in place without having to tighten the theretention straps too much.
They are compatible with the G3 Combat Pants.
That's all for now, I will follow up with the Airlite SPC Carrier and the LRB later!